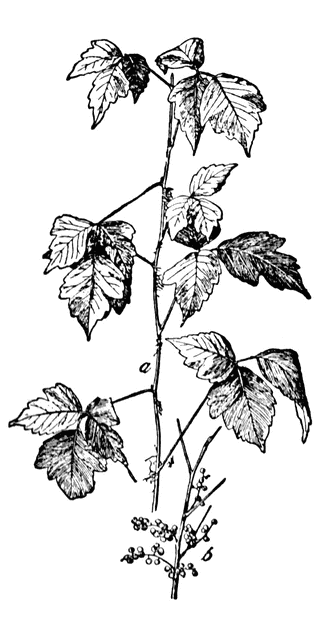 Common poison ivy. I had a lot of it. Now I don't.
Yeah, so, it wasn't on the plan - it was an impulse task.
It really is a lovely plant; I had two truly colossal healthy specimens in particular that I would loved to have kept if they didn't, you know, make my skin come off. As it is, I admired them in their proper place: the dumpster.